Top 10 enticing things to do in Kerala
Kerala as known to the world is truly the land of gods; it excites all 5 senses of a traveler in ways not known to mankind. Kerala not only has the best beaches and monsoon hills of the world but also has ample number of activities to take the travel bug inside you on an enticing ride. These top 10 enticing things to do in Kerala will help you prepare for experiencing Kerala like never before and you can count on Deepam Taxi to make your travel experience smoother than ever.
Kerala offers many fascinating activities from Ziplining in Wayanad to trekking in the dark forests of Munnar. These are the experiences one can only capture in their memory because God's own country has so many activities to look forward to and boast to your friends about that can only be explained when experienced. The Theyyam dance is almost a supernatural experience and bamboo rafting is as close to nature as once can be. On the other hand, after a tiring trip across Kerala, experiencing all this you can ride in Deepam Taxi and reach the therapeutic springs at Varkala beach.
Here's a list of top 10 enticing things to do in Kerala
1. Watching Theyyam
Theyyam is one of the most amazing experiences of Kerala which is not only spiritual but also enticing in true terms. It is a dance ritual which is connected to a godly presence dating back to 500 BCE that is predating Hinduism. Visiting Kerala and doing things that only a few ones get to witness includes watching Theyyam usually in the middle of the night around 4 am. There are more than 400 different types of Theyyam dance forms which can be witnessed in Kerala from October to May, November and December being the peak season. Theyyam is most fondly watched in Kannur, but can also be seen in other parts of Kerala such as Kasargod, Chenda, Elathalam, Kurumkuzal, and Veekkuchenda. If your lucky stars are shining bright, then you can watch it at the Kochi Museum as well.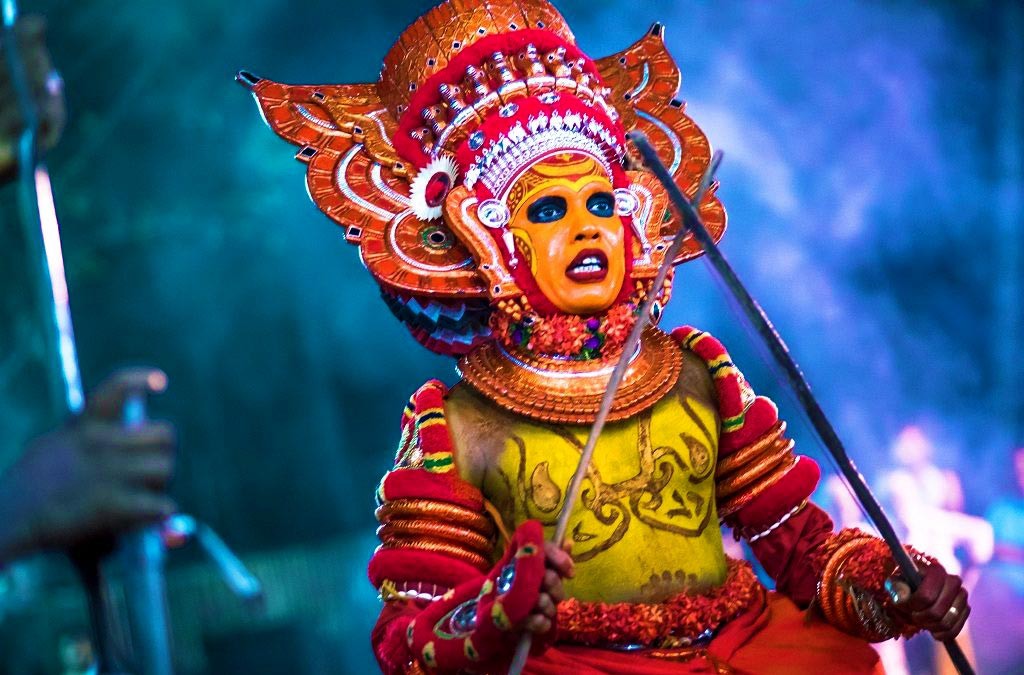 2. Swimming at Varkala Beach
If travelling through the sun and harsh roads have led you to become lethargic or resulted in some skin problems, then visiting the Varkala Beach is a must for you. Known popularly all over the world for the medicinal qualities of the natural springs of Varkala it has become one of the best experiences of Kerala. The sulphur rich, medicinal waters of Varkala beach have the mineral qualities to cure many skin related diseases. It is also believed that taking a dip at these waters is revitalizing for the skeletal and muscular problems. The famous spots for this enticing activity are the natural streams of Sivagiri, Papanasam and Kanvashramam at Varkala beach.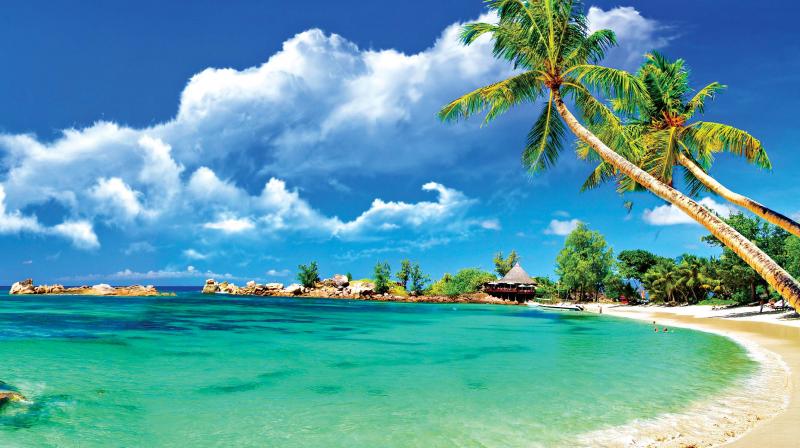 3. Athirapally Falls
Popularly known as the Niagara Falls of India, Athirapally totally stands true to its name. This magnificent frothy waterfall stands at the height of 80 ft high and 330 ft wide. The falls offers the best of Western Ghats when you think of lush green flora and rare fauna. It's a bird watcher's paradise as the area offers 4 endangered species of Hornbills that are hardly ever seen these days. There's also a calm pool at the top of the falls where you can chill with your loved ones as you take in the azure blue sky and emerald green forests amidst the frothy cloudy white waters. A trek down the Niagara Falls of India must be on your bucket list while travelling to Kerala.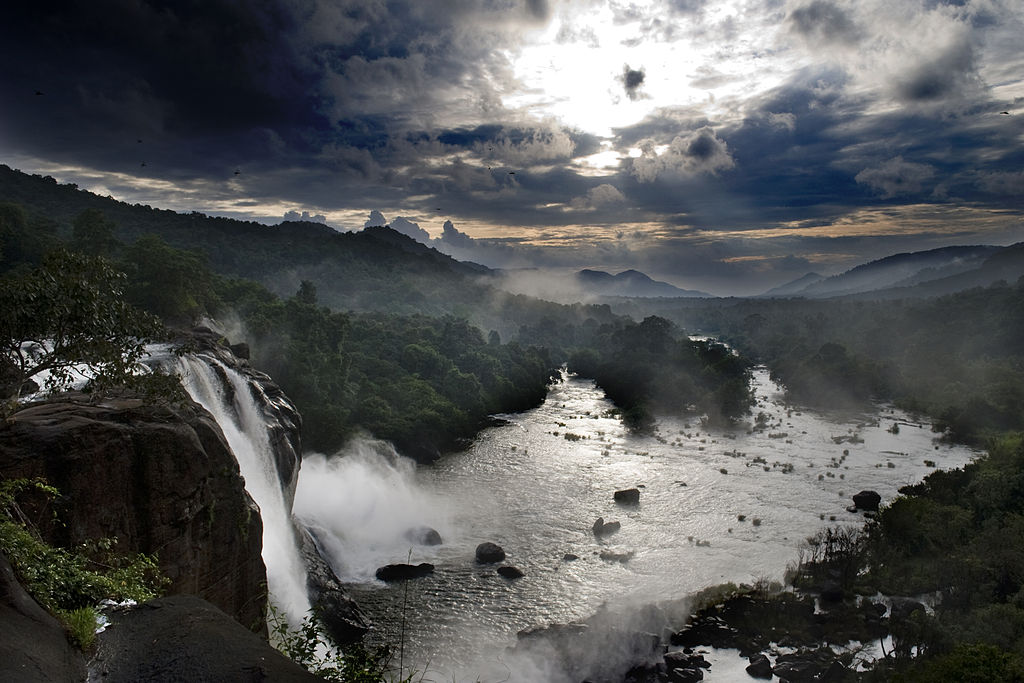 4. Go Bamboo Rafting in Periyar Lake
Bamboo rafting is a rare activity but nonetheless very exciting and Periyar Lake offers the best experience amidst deep rainforests for the activity. The lake is situated in the middle of the forest and while rafting on a bamboo you can indulge your senses in the enticing sights of endangered animals at the edge of the lake. You can easily spot a Byson, a few elephants and gaur but if you are really lucky then you can also catch a leopard taking in the cool waters of the lake. Bamboo rafting is an enthralling experience because it allows getting a panoramic view of the surrounding forests and feeling extremely close to the deep green lake.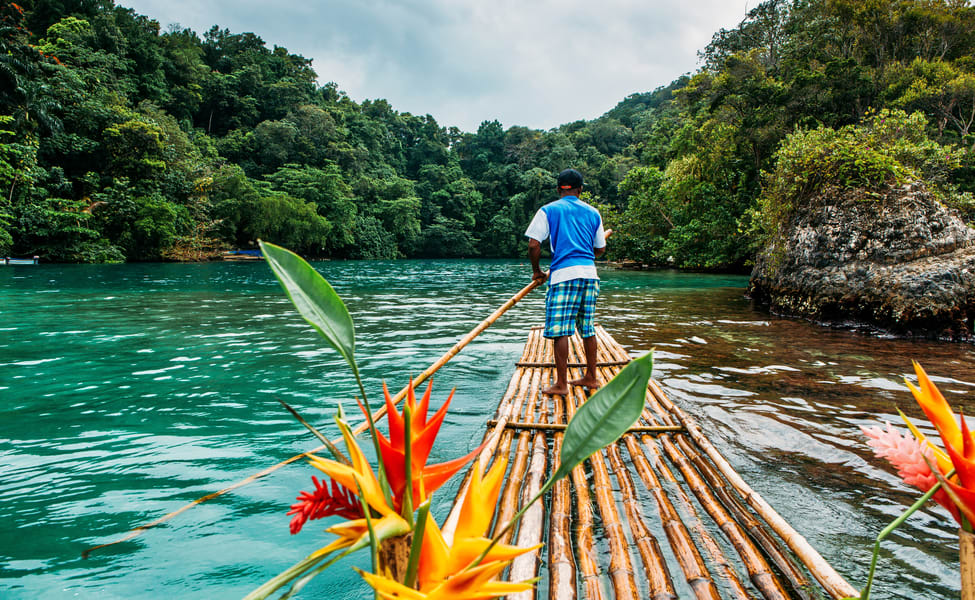 5. Indulge in Ayurveda Session at Chingoli
Kerala is a famous spot across the world for its amazing spa and ayurvedic treatments. Chingoli is the hub of it as it has the best spa resorts and ayurvedic ashrams and centers in India. The captivating experience is not only good for your skin but is also good for your overall wellbeing. The spa centers and ayurvedic massage centers operate with the professionally trained masseuse who uses stone therapy, acupressure therapy and other medicinal oil therapies to treat bone, muscle issues, skin and hair issues. With Deepam Taxi's smooth and safe service you can take a medicinal bath at Varkala beach and head straight to the Ayurveda centers for a spa therapy to rejuvenate yourself.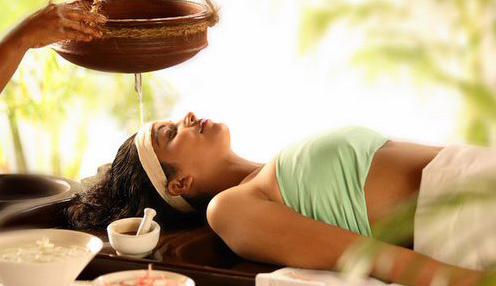 6. Dark Forest tour in Munnar
The dark forests of Munnar are known for their fantasy like, straight out of Harry Potter movies look and feel. The forests are so deep and thick that due to the overpowering canopy of trees even during broad daylight the sun's rays doesn't reach the land. Trekking through the dark forests will not only be extremely thrilling but will also feel like you have been transported to another world. Deepam Taxi's relaxing ride across Kerala and to the dark forests of Munnar will prepare you for a trek down the misty, dark green grounds of the forest. This experience is so enticing that you will be lost in a fairytale by the end of the trek.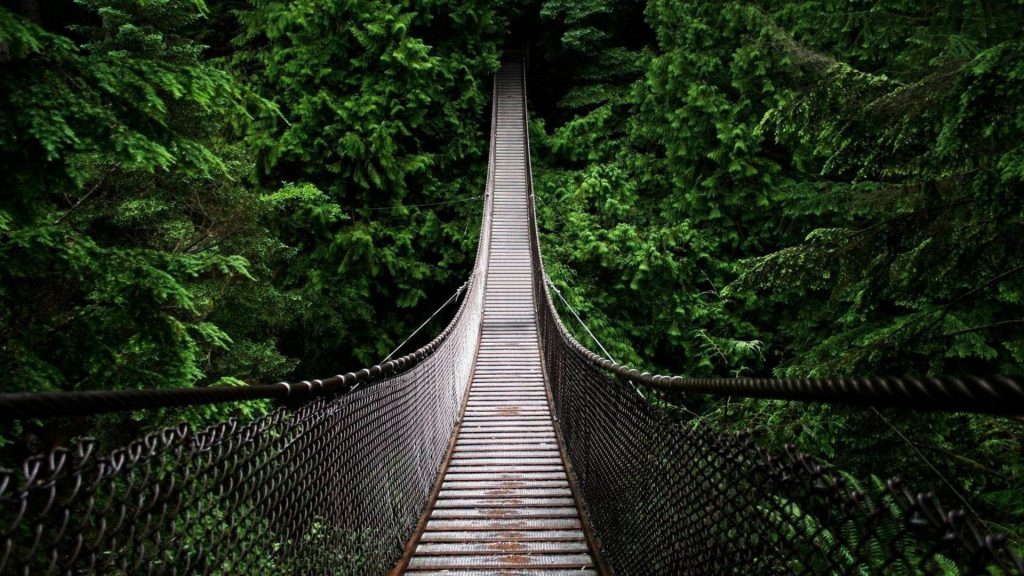 7. Edakkal Caves candle light dinner
Edakkal caves are a sight of history for any urban traveler. Trekking through the thick forests of Edakkal and admiring the stone carvings and many other historic elements set in time is an enthralling experience. The stone carvings dates back to the pre-historic era and is a reminiscent of how people used to live in these valleys centuries ago. The cave is lit up by 120 candles and the walls have historic carvings on them which create the ambience of dining in a time where modern world was just an imagination. This experience cannot be described as the aura of the place, the misty vibe and the delicious authentic food of the place satisfies all your senses.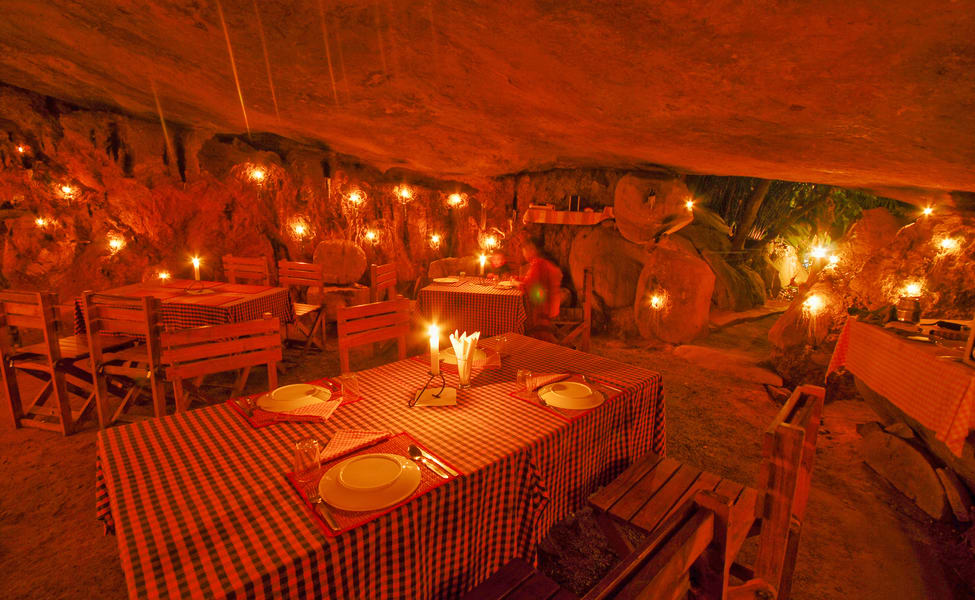 8. Zipline in Wayanad
One of the most exciting activities in Kerala is to zipline in wayanad. Wayanad is a town that is covered in greenery. The flora and fauna of this town in Kerala is so rich that you will feel far away from the stress and noise of the city. Ziplining is also an activity for all the adventure seekers and adrenaline junkies. It is suitable for all ages and is only merely priced at 250 Rs per person. This is a must do activity when in Kerala and such affordability of it makes it twice the fun and you should definitely do it more than once. The zipline is located 4 km away from the town and with Deepam Taxi's ride across Kerala for you; it's not even a worry.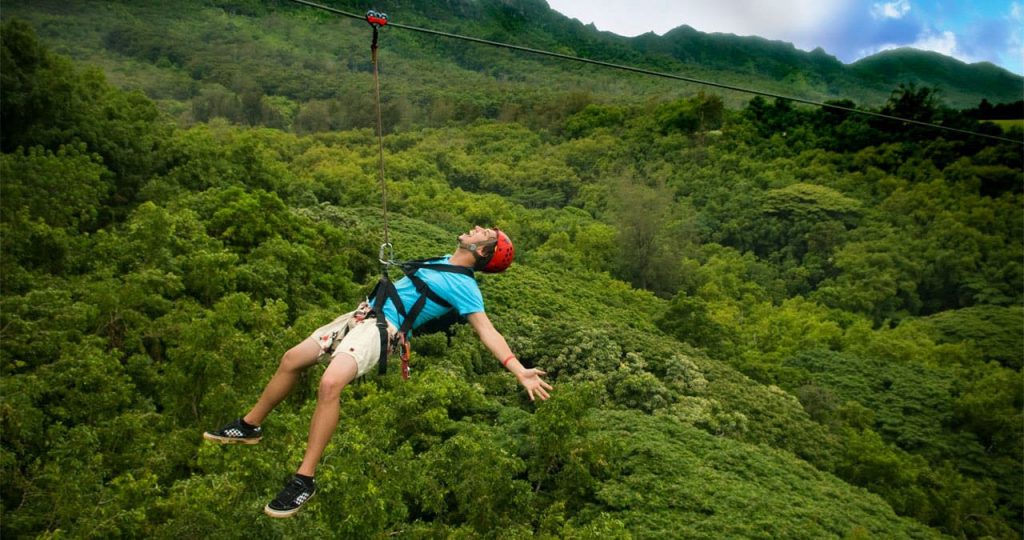 9. Backwater Kayaking in Munnar
Kerala has ample of destinations to travel ranging from sandy airy beaches to the hills and valleys. But surprising the most famous tourist attraction of Kerala still remains to be its backwaters. Munnar offers the best kayaking options alongside the beautiful green forests and hills. If you don't just want yourself to relaxing while enjoying the backwaters but also want to indulge in some physical activity then kayaking is going to be exciting sport for your Kerala trip. There are other places like Alleppey to kayak and enjoy the backwaters if you want to explore more of Kerala with Deepam Taxi.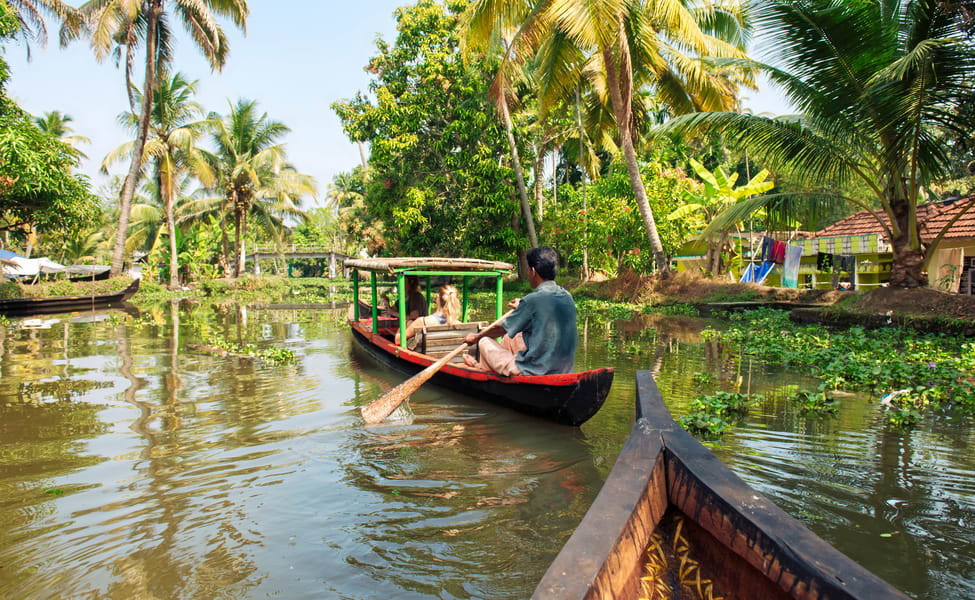 10. Tea Farming in Munnar
Munnar has always been synonymous with tea plantations and a trip to Kerala for enticing activities would be incomplete without a tea farming trip. The lush green tea plantations and the happy faced of the locals strolling their ways amidst the tea farms will rejuvenate you from all the tiredness of the adventurous trip. The tea plantations are also a great place for enjoying the calm and quiet of Kerala and indulging your senses in tasting the best teas of the world. The history of the place has ample of stories which you can learn from locals to make your trip more exciting.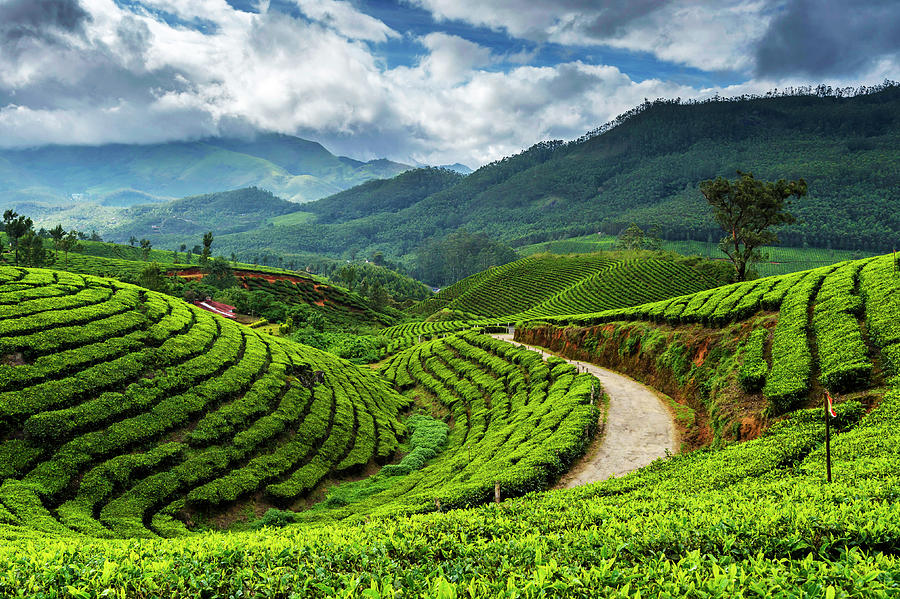 Kerela is a fascinating land and it's not wrong when people call it the land of gods because every corner of the state looks like heaven. The beauty of the state lies in its hills and valleys, beaches and springs and numerous tea plantations. There are places in Kerala which are not just an eye catching to the visitors but also have a number of medicinal qualities. The health treatment in Kerala makes the state more attractive to the visitors coming from far away land while we are just lucky that it's next door to us.
With Deepam Taxi the beautiful land of Kerala is not far as our services will make sure you have the smoothest ride ever and can jump from one enticing activity to another. The adventurous activities that one can do here are unlimited and thus it makes Kerala one of the best places to travel for adrenaline junkies. There are amazing things to do for history buffs to trekkers. Fret not if you like calm and chilling activities or high on adrenaline activities, this list will provide with a few options for both.