These 10 Instagram worthy cafés in Bangalore to de-stress this weekend
Instagram has become an essential part of our daily lives and everything we do these days needs to be ticked for being aesthetic. Luckily, Bangalore is known to have ample of aesthetic cafés which can take your Instagram feed to a whole new level! These 10 Instagram worthy cafés in Bangalore could be the best place to de-stress after a long and hard week at work. With great ambiance, cutesy décor, drool worthy food and music for every taste, these cafés are a must visit. With Deepam Taxi's safe, sanitized and hassle-free cab services, you can easily go café hopping with friends in Bangalore!
The whole week may get really stressful due to work and approaching deadlines and that exactly creates the need to de-stress on the weekend. Bangalore's abundance in terms of hangout places may get overwhelming when it comes to choosing one depending on your taste! But the list of these 10 Instagram worthy cafés in Bangalore to de-stress this weekend you will have one option for every taste. Don't worry if you love beer and some quirky cocktails or the cute pancakes and juicy pizzas, there is one for every one of you below!
Check out these 10 Instagram worthy cafés in Bangalore to de-stress this weekend
1. Om Made café
This café is not only famous for its food but also for the great ambiance and food but also the amazing sunset view, quirky décor and its decals. Every corner in the café can be a spot for great pictures and light up for Instagram feed! The café lights around evening with chirpy people and soothing music which can help in de-stressing after a long week with friends and family. The best food options are its famous OMC mug with a blend of great taste and even the menu is worth an Instagram mention at this café!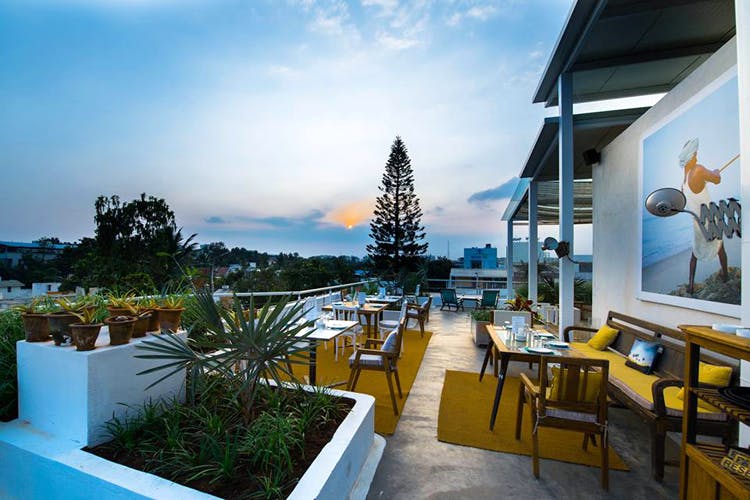 2. DYU art café
If there is a competition between the most aesthetic cafés in Bangalore, DYU art café would top the list any day! DYU art café has an extensive list of food items which will be absolutely satisfying for your taste buds. The café is set in a homely and traditional manner and the most unique thing about the café is that it is based on the concept of being eco-friendly. Everything about the café from its décor to the utensils used to serve food are eco-friendly. The menu is organic and is very well served which makes visiting the café sustainable and highly instagrammable.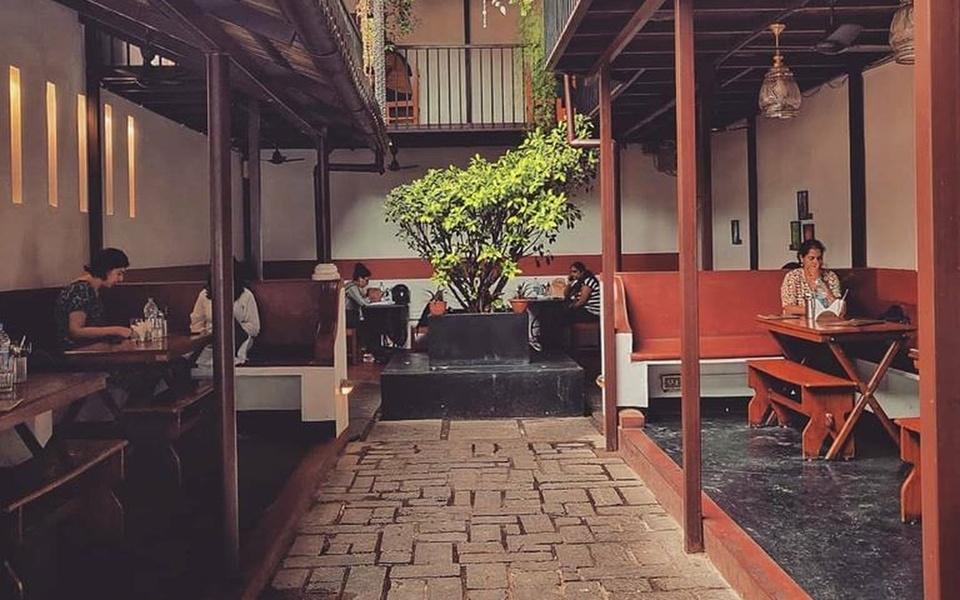 3. Mad Tea Pot café
If you and your partner or buddies are direly fond of fairy-tale books, magic pixies and cutesy décor then The Mad Tea Pot Café is your place to visit. The place has a number of magical dishes and even a wishing chair right out of Enid Blyton's books. This Cafe doesn't only ooze of childlike happiness but also brings out the child within you. This Café with its setting of perfect white lighting and chic ambiance, it transports you to another world. Make your Instagram feed even more magical by visiting this Café. Not only the café follows all new rules for safety during the pandemic but so does Deepam taxi at affordable rates!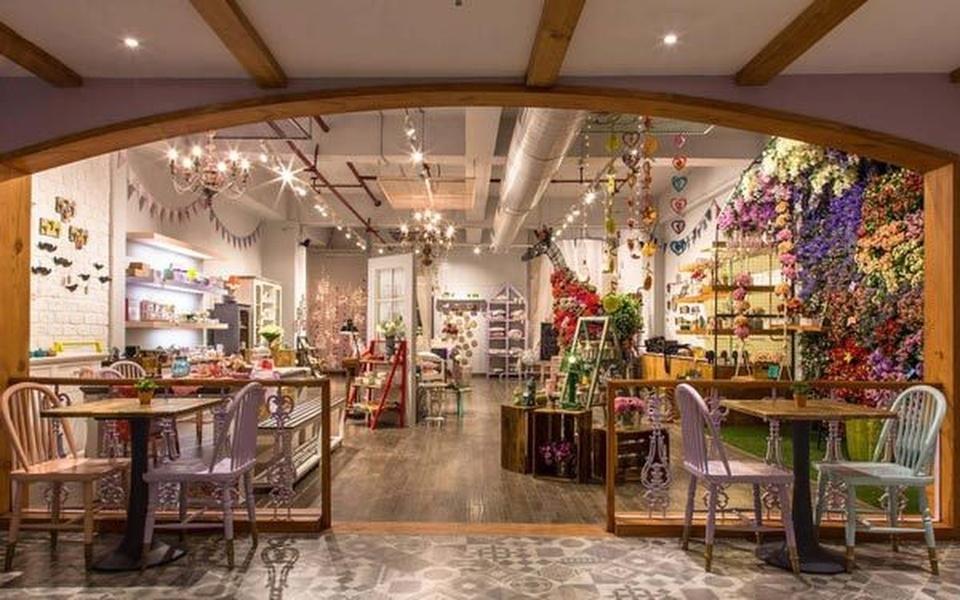 4. Grasshopper
This cosy, romantically lit place in Bannerghatta road is the perfect getaway from the stress of the week. The menu is also impressive which can be a plus when choosing this quaint and classy café which is an Instagram favourite.  The space overflows aesthetics with delicate pools, in the open-air seating with candlelit tables, new flowers and calming jazz out of sight while you enjoy the sparkling lights and the stars. It's ideal in the event that you are searching for something selective, private, and hand crafted for your taste. You can chat and bond over a lovely five or seven-course dinner and appreciate fine wine and the organization of inconceivably charming pooches.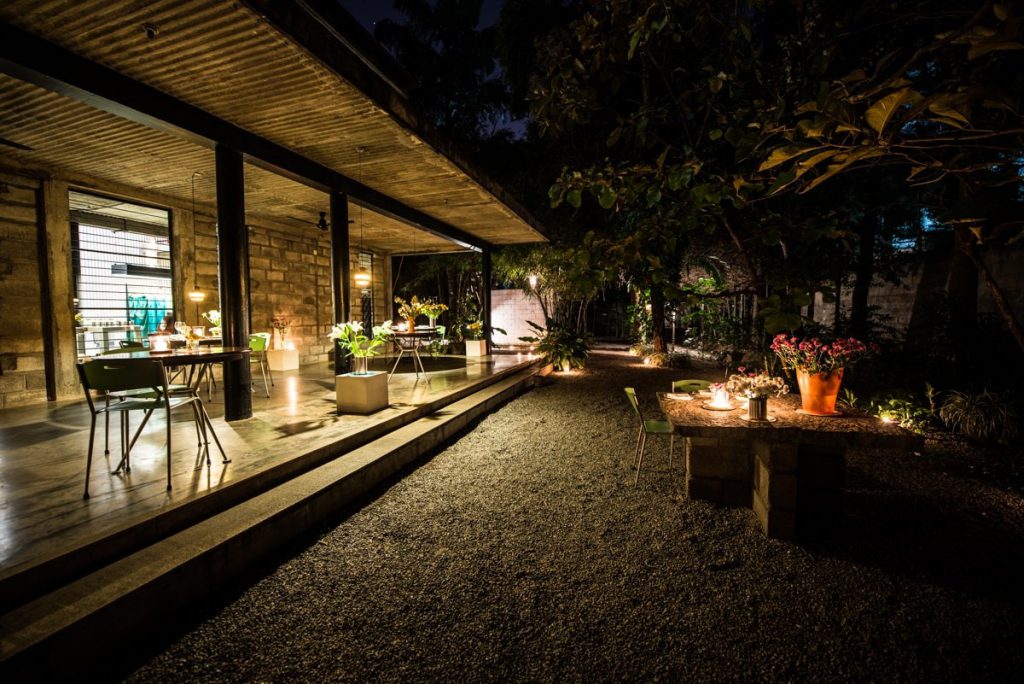 5. Toast and Tonic
If you have a taste for gin and other cocktails then this is the best place to visit for you to unload some stress. Extraordinary mixed drinks, good food that has been experimented with, and a New York Rustic-stylish vibe. With wood, delicate lighting, and extraordinary food, Toast and Tonic is a pleasure to the ones with an eye for aesthetics. Given the effort they have put into their food, décor and lighting mixed with a great ambiance, this place is a bit expensive but we assure you it's worth your Instagram feed.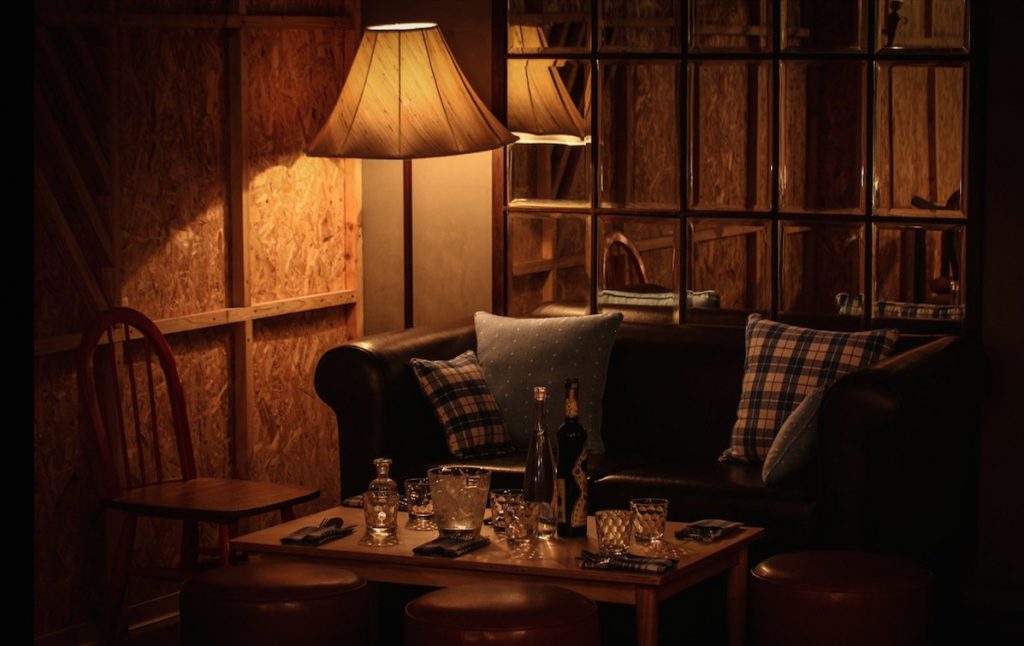 6. Mudpipe café 
This café is not just Instagram worthy but is also so much more in terms of being aesthetic and kind. The café serves pure vegetarian dishes which is such a relief for you vegetarians out there. This place is one of the few pet friendly cafés in Bangalore so if you have a furry friend you can definitely take them to your outing to this place. Mudpipe café offers the best beach décor and ambiance in town with live jazz music and hence, if you miss visiting Goa for the weekend! If travelling in Bangalore is a concern for you during the pandemic, trust Deepam taxi's safety standards and book now to go café hopping in Bangalore!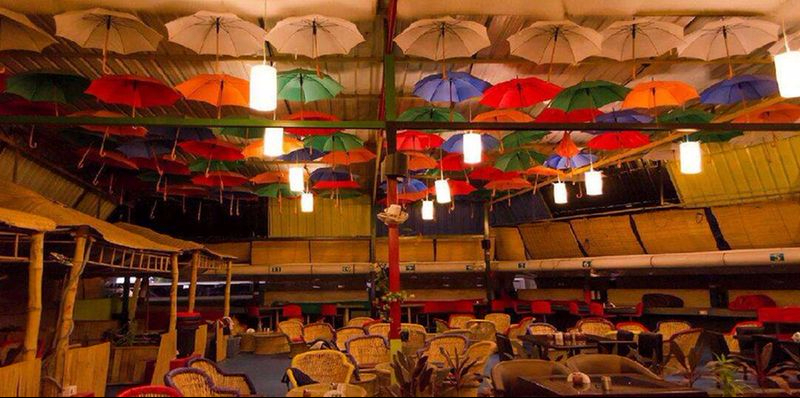 7. Willy's top Café
This café is not only a must visit for tourists because of its amazing ambiance but is a favorite amongst locals as well. Bangalore is famous for its weather and hence, this rooftop café with its chic décor and lively atmosphere makes it an ideal place to enjoy with friends and family. You can catch an amazing sunset with the city backdrop for your Instagram stories and also pose with the café's beautiful décor or delicious food for making the whole evening de-stressing and fun!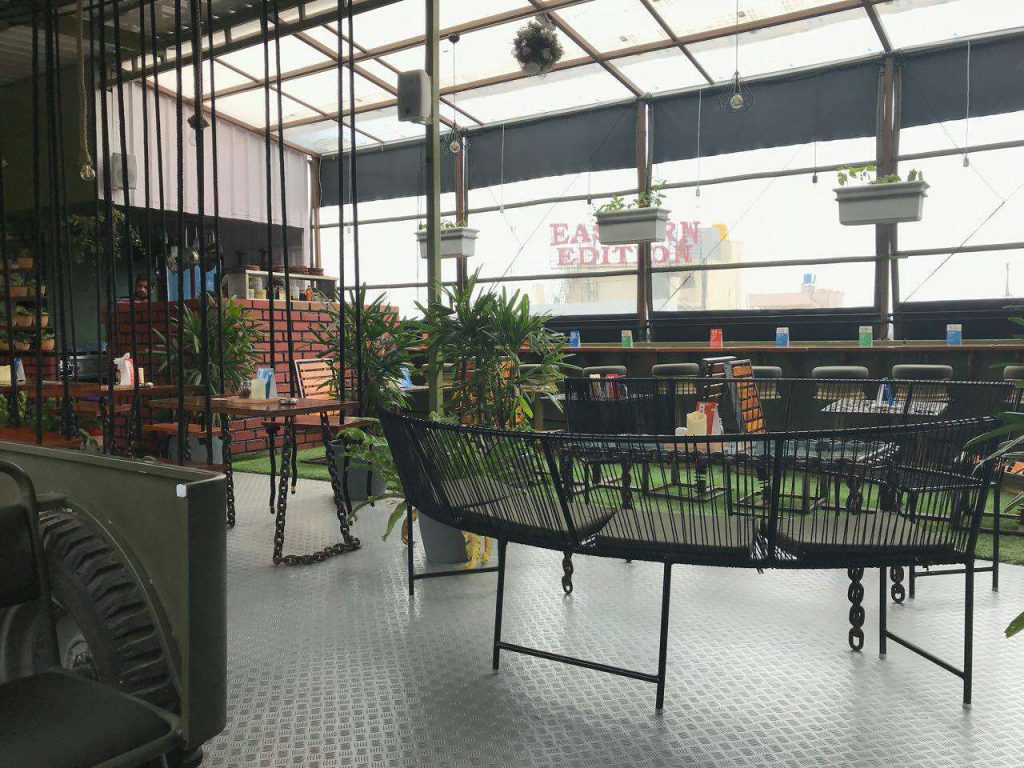 8. Stories The Brew Chapter
Stories The Brew Chapter is a perfect option when it comes to your Instagram stories to make all your followers drool over the place! The ambiance and the décor of the place is undoubtedly the best in terms of modern lighting, music and seating. The wooden chairs, large space and various seating areas for the different aesthetics makes the place a perfect choice. You sip on some home brewed beer and catch up on the week's stories with your friends here and click nice pictures under the perfect backdrop and lighting. The food here too is Instagrammable because of the effort they food into serving, it's a bonus!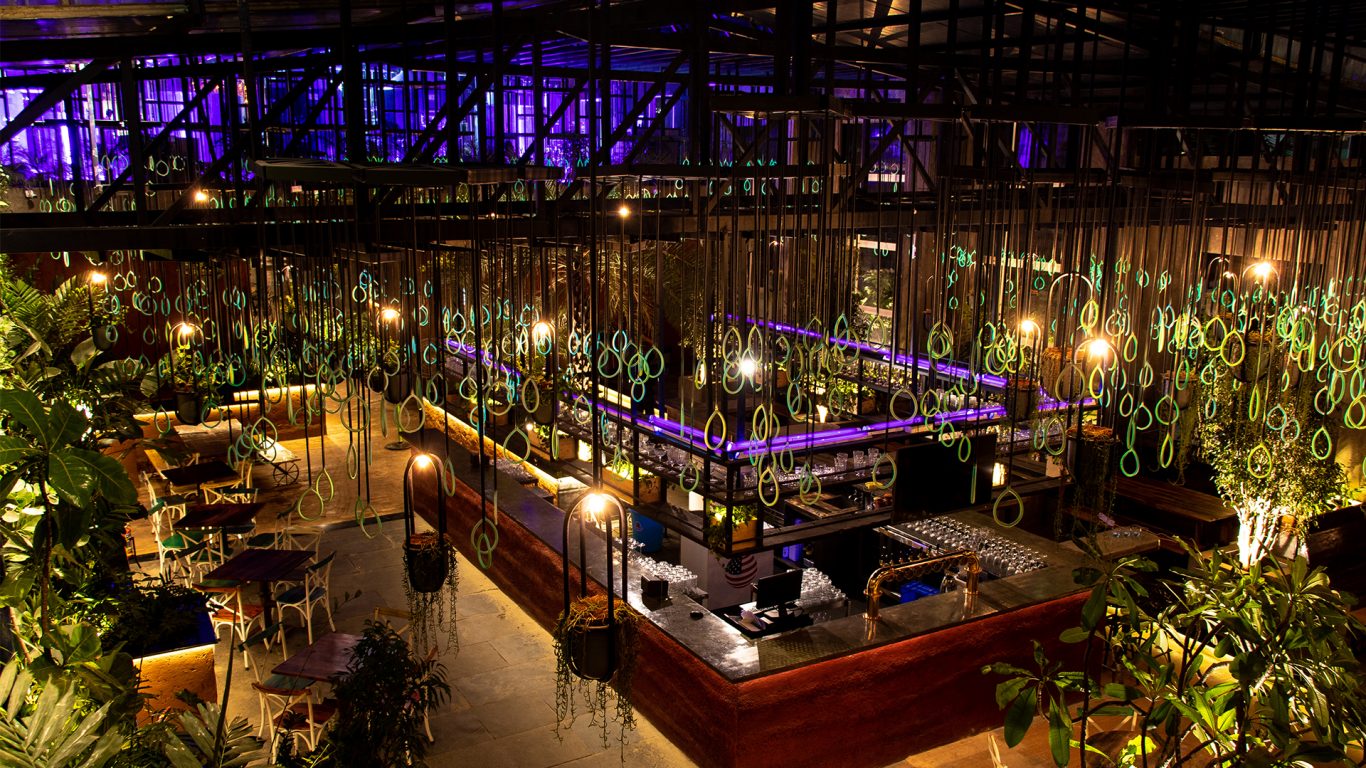 9. Brahma Brews
Large seating areas ranging from rooftop, balcony to the middle of their well-manicured lawns. There are many spots in this bohemian and traditional themed brewery in Bangalore for your Instagram posts. Their beer tastes delicious and to complement it the food is also extensive here. Fret not if you get overwhelmed by the extensive food menu, we assure that everything is prepared with utter delicacy and will be nice on your taste buds. The brewery is set in an aesthetic open space where we can choose a comfortable place for chilling, unwinding and of course the Instagram stories!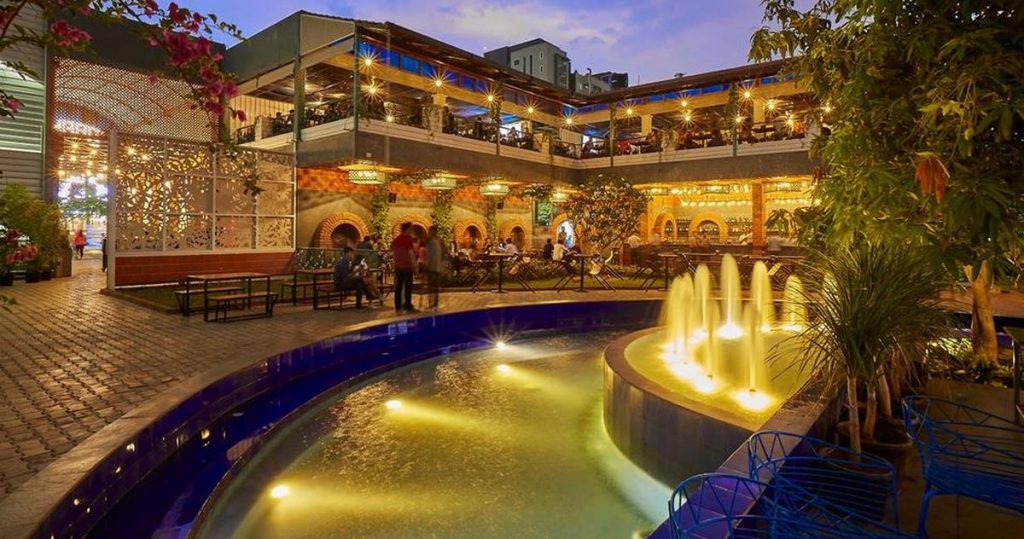 10. Agape
A garden-turned-café, all lit up with stunning garden light posts, stone figures and comfortable wooden tables, head here at the end of the week to loosen up and find some peace. The menu is shockingly straightforward with just Grilled Chicken and Shawarma varieties. We're certain it will be a treat after a hectic work day where you need to simply catch some good food with some good vibes. Hence there is no reason to go far to get some Instgrammable shots in the garden city when a garden themed café is nearby to unwind on the weekend with some friends.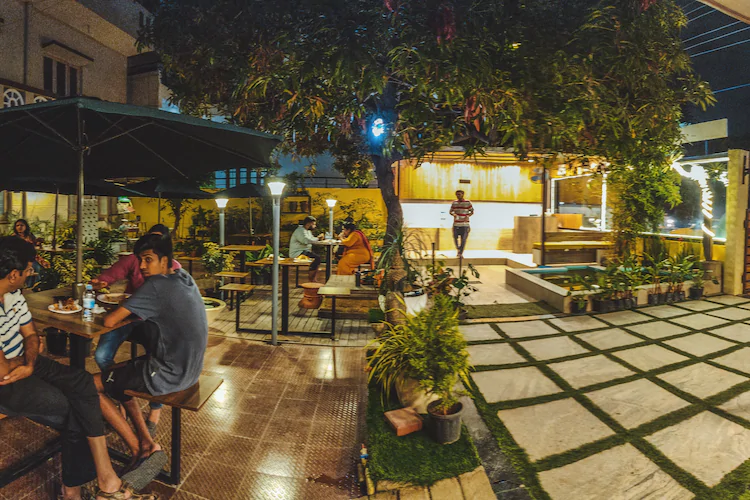 Now, with these top 10 Instagram worthy cafés in Bangalore to de-stress this weekend you know which ones suits you the best. Hit them with bae, friends or family and click some aesthetic pictures for your feed that will have people flooding your inbox! Work can get really stressful and that's exactly why the ambiance, food and the overall feel of these places with your loved ones can de-stress you enough to start a whole new week.  Bangalore has the most amazing weather and hence it makes the evening more fun with these breezy, cool and pretty cafes spread all over the city.
Be it a romantic date with bae or a girl's day out, there is an option for everyone looking for Instagram worthy cafes in the city. The vegetarians, beer lovers, pet lovers and aesthetic backdrop seekers, there's a café for each one of you in the garden city. Each café has their chef's special and the food in these cafés are also Instagrammable, before you start munching on them!  So, waste no more time and book now with Deepam Taxi to visit these places hassle-free and affordably!